For years, I have been determined to turn even the biggest Brussels sprout haters into Brussels lovers. (ah-hem Sean) When I started adding bacon and balsamic vinegar reduction to these roasty little sprouts the magic began. Even the family who hated the sight of green veggies were giving them a try. After lots of time, awkward pairings, and even a few burnt to a crisp, a star was born. Harvest Panzanella salad is a combination of Brussels Sprouts, Panchetta, leek, toasty bread, fresh apple, rosemary, and a savory sweet balsamic reduction. It is a new Thanksgiving recipe that's sure to satisfy your soul.
Some ingredient advice:
Lots of people are unfamiliar with leeks. Leeks are in the onion family but are much more tender with a mild sweet flavor. Leeks are easy to use but must be cleaned thoroughly because they are very sandy on the inside. To clean a leek; Slice the leek lengthwise and lay it cut side down in a bowl of cold water. With a delicate hand, hold the leek and fan half the leek out so loosen any sand from the layers. This motion will allow the sand to fall to the bottom of the bowl of water and leave the leek nice and clean. Do this while being sure to keep the leek in tact so it can easily be sliced.
All apples are not created equal. The gorgeous apple I chose for this recipe is called "Winesap." A friend of mine and fellow apple enthusiast brings me lots of treats from her local Farm stand (which is no where near where I live) She recently turned me onto these large juicy apples that have a pleasantly crisp flesh. They are sweet, tangy and have a deep spice flavor that is slightly reminiscent of red wine. Talk about sweet and savory apple perfection.
If you can't get your hands on one of these beauties, it's going to be OK. When you choose your apple, choose the freshest apples you can find. You want an apple with a sweet, tart, and crisp flesh. Local is always best. Some other great choices would be Honey crisp or Jazz apples.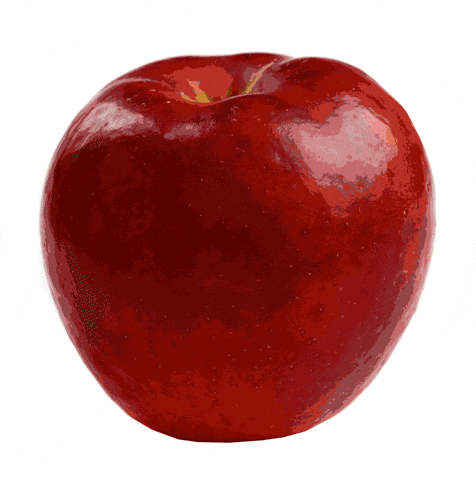 When you arrange the Brussels sprout halves in your cast iron, you'll want them all to have good contact with the bottom of the pan to insure even browning. You don't need to worry about crowding the pan, you can fit them all snug against each other as long as they are laying flat. If your Panchetta doesn't render a nice skim of fat to brown the Brussels, you can add another splash of olive oil here. Use your ears to listen to the stead crackle of the sprouts frying, this is a great indication if there is enough fat. Don't dwell too much on the timing here. Use your own judgment. Only keep the Brussels on the stove top enough time to brown them, than only bake them until they are fork tender. Avoid the tragedy of the mushy Brussels sprout.
Want to make your own Balsamic Reduction? It's so easy! Add 1 cup of Balsamic vinegar and 1 tablespoon of sugar to a medium sauce pan and turn on the heat. Let the vinegar bubble reduce down until syrupy. Let the reduction cool and transfer to an air tight bottle. You can keep this reduction in the fridge for up to 2 months.
If you are having trouble finding a burner on your stove during the busy holiday or would rather just purchase the reduction at the store, go for it! You'll want to look in the vinegar/dressing section and be sure to read the label. Choose a Balsamic Reduction that has two ingredients; Balsamic vinegar concentrate and sugar.
Harvest Panzanella
YIELD
serves 6-8
TOTAL TIME
30 min
INGREDIENTS
12 oz Brussels Sprouts (Sliced in half)

1/2 Loaf stale bread (Cubed)

5 oz Pancetta (Diced) [Substitute bacon if you want it a bit smokey]

1/2 Leek (about 1 cup. Sliced)

3 Tablespoons Olive Oil (Divided)

2 Tablespoons Balsamic Vinegar

1 large apple (Cubed)

2 sprigs of Rosemary (Stems removed, minced)

Salt and pepper (to taste)

Balsamic Reduction *see note
INSTRUCTIONS
Preheat the oven to 375F

Cut bread into cubes about the size of a Brussels sprout half. Scatter bread on a sheet pan and season with salt and pepper. Toast for about 10 minutes until lightly browned. Set aside.

Heat a cast iron skillet with 1 tablespoon of olive oil. Add Pancetta and cook until fat renders and almost crisp.

Add sliced leeks and cook until lightly browned. Remove Pancetta leek mixture from pan leaving the fat in the pan. Set mixture aside in a large bowl.

Arrange Brussels sprout halves in skillet face down and season with salt and pepper. Let Brussels cook until bottoms are browned, about 5-6 minutes. Once browned, put the skillet in the oven to roast for 10 minutes until the Brussels are fork tender.

While the Brussels are roasting, chop the apple and rosemary. Add it to the bowl with the Pancetta leek mixture and toasted bread.

When the Brussels are done, pour 2 tablespoons of olive oil and 2 tablespoons of balsamic vinegar into the hot pan. Add Brussels and warm vinaigrette to the bowl with the other salad ingredients and toss to combine. Drizzle generously with balsamic reduction and season with flaked sea salt.

Serve warm or room temperature with extra balsamic reduction.
NOTES
*There is no measurement for the balsamic reduction. Whether using homemade or store bought the flavor and sweetness will vary. Add and taste as you go.
See notes above to learn how to make your own or pick out a good reduction at the store.
Start turning Brussels sprout haters to Brussels lovers!