Yet another day in the Chronicles of "how many things can Kara put on toast."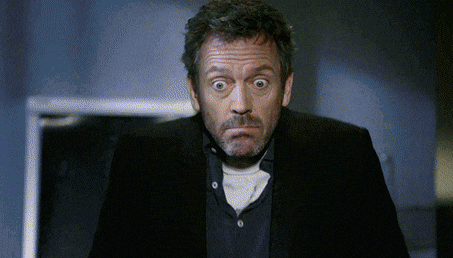 I can't help it. It's just where most things end up in this house. I've always got cheeses and spreads in the fridge that inevitably need to be "used up" before they turn. With the amount of food I make in this house, it's a shame we don't have more neighbors to distribute it too. We cannot eat enough to catch up to the amount of cooking I do... but who's complaining? Now that we are finally "living in the middle of nowhere" in PA (AKA living the dream) we don't have very much family or friends close by. I cannot tell you how many times I get asked "can you mail me some?" with all the baking, cooking and experiments that friends and family see popping up. I really need to figure out how to ship perishables... Anyways, the various left over veggies, fruits, and nuts always have a spot on the ridiculous amount of toast I eat. Seriously... there is no better eating vehicle than toast.
Well, if you have yet to see a Honeynut squash, it's time to search one out. Honeynut squash looks like a tiny single serve butternut squash. They are a little sweeter and more tender than a full size and they roast extremely fast. Win, win, win. If Honeynut squash is unavailable to you, pretty much any sweet squash will do in this recipe so, if you can't get your hands on one use; butternut, acorn, delicata, or pumpkin. Here is a shot of the sweet little miniature butternut squashes you'll want to look for.
Pro Tip:
Although these ingredients are easily interchangeable to whatever you have on hand, I will suggest using a good hearty bread. Not only do you want the bread to stand up to loading on the cheese, veggies, and honey, you'll also want to consider the flavor. I like any seedy bread, whole wheat, or rye. That squishy cardboard flavored pre-sliced white bread just wont do here.
As for the cheese: If Goat cheese is not your thing, the perfect alternative would be Fermented Yogurt Cheese. You can also try any creamy spreadable white cheese like ricotta, cream cheese, or even blue cheese.
The squash, can of course be substituted for any sweet roasted squash you'd like. My roasted honeynut was actually just some left overs from a shoot. Once I made this on a whim, I went out and got more squash to make it again and again. It's a bit addictive.
Feel free to also substitute the herb for another hearty leafed herb like sage or rosemary. I do find that thyme works best here because of its bright freshness mixed with slight heat on your tongue.
Lastly, as per usual, use the best quality honey you can. All honey's taste different! I like to use the most local I can find so I can ingest some of the local pollen in small batches and fight against airborne allergens. But some raw honey's available in your local organic grocery section are just as high quality. I find that the deeper the amber color, the better the honey goes with savory pairings. Lighter color honey tends to be more mild and sweet, as the darker colors tender to be more rich and floral. If you are so inclined, you can also use Bee free honey.
Season Season Season. You must balance out the sweetness on this toast with some salt. Remember to season as you go; season the roasted squash with plenty of salt and pepper and be sure to use some flaky sea salt (or kosher) for finishing. The hemp seeds add a nice textural balance over the top of the tender toppings dripping with honey. They also bring a great nutritious kick of fatty acids and high quality protein. They can be found in most grocery organic sections, close to the nuts/seeds or near the salad toppings. Feel free to omit them if you wish.
Honeynut Squash Toast
YIELD
as many servings as you'd like
INGREDIENTS
Roasted Squash

Fall squash (Peeled and cubed. Honeynut, butternut, pumpkin, acorn, delicata, etc.)

Ghee (or extra virgin olive oil)

a few sprigs Fresh Thyme (or sage)

Salt and pepper to taste

Toast

Hearty seedy bread (Sliced and toasted. I used whole rye with sunflower seeds)

Goat cheese (or fermented yogurt cheese)

Raw Honey

Fresh thyme (or sage)

Hemp seeds (optional)

Flaky sea salt (optional)
INSTRUCTIONS
Roast squash: Preheat the oven to 400F. Peel and cube squash into 1 inch cubes. Toss with melted Ghee, a few sprigs of fresh thyme, salt and pepper. Roast until tender and slightly browned. (times vary with different squashes)

Toast a slice of bread until warm and crisp

Spread cheese on the toast and scatter roasted squash over the top.

Sprinkle with fresh thyme leaves, hemp seeds, and flaky sea salt.

Drizzle with a hearty helping of honey.
NOTES
You should not need exact measurements for this recipe. However, if you are a measurements guru feel free to message me with how many servings you'd like to make and I can send you a customized recipe with all of the measurements free of charge!